---
Social Media & Simplified Website Designs
I started doing videos and digital content to build my own brand 15 years ago. I've developed fast and easy systems to help you launch your website and your social media platforms.
Your social media is the most crucial marketing tool for your brand and business.
Let me give your business a competitive edge to be seen on digital platforms that will increase revenue.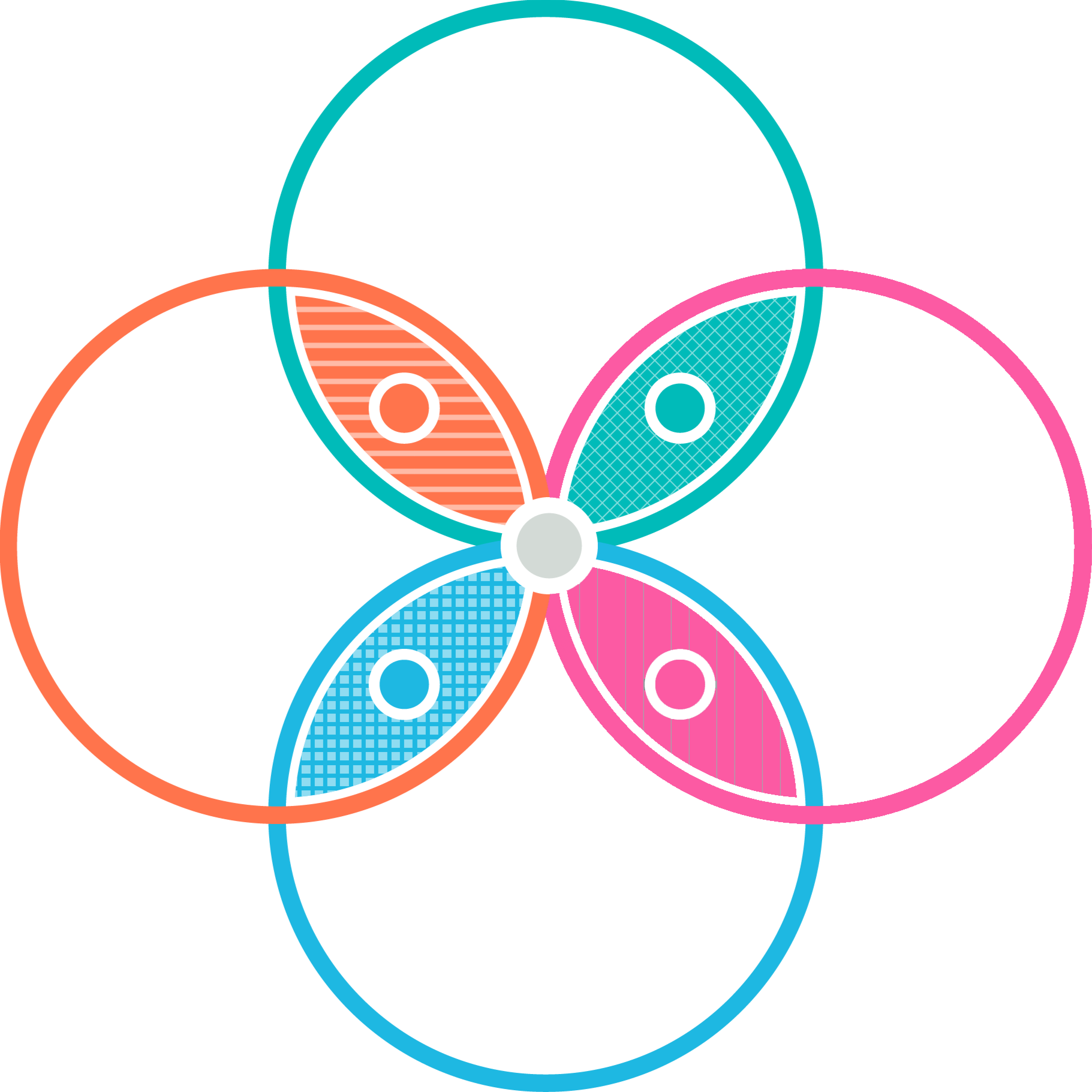 Let's connect if ⇩
Your style aesthetic is clean, typographical with minimal images and to the point.

You'd like to incorporate your services, be searchable, and display your passion.

You're a small business, beauty enthusiast, coach or freelancer.
Evie Rivera - Peterson
Editorial Stylist | Tearsheet Artist | Redken Artist
As a hairdresser, the importance of an impressive and inspiring portfolio is undeniable. We knew we wanted to showcase her talent, while maintaining a clean and smooth story through the website, ensuring that we can add more modules to her one page site. We developed a custom portfolio display, allowing Evie to showcase her incredible work without having to compromise photo quality or page load speed.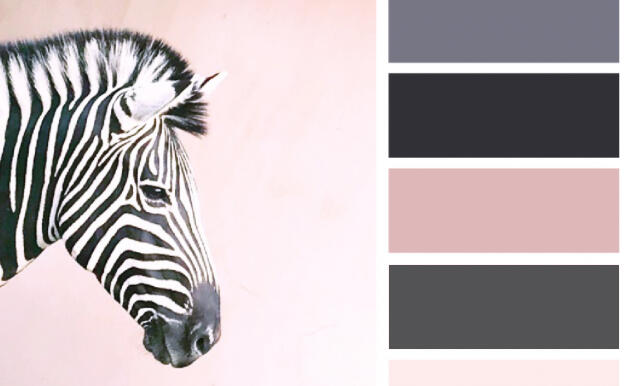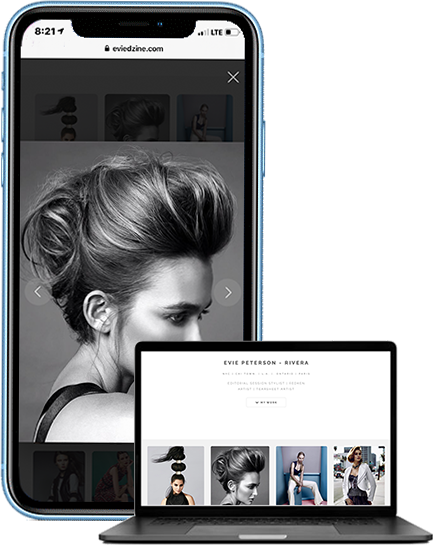 What my clients are saying.
---

During Covid 19 the clients of Abad Enterprises were inspired to take action in driving traffic to their social platforms with our services.
"The day you plant the seed is not the day you eat the fruit."
"Abad Creates made the entire experience seamless, stress-free and actually, fun!"
Jaclyn | Massachusetts U.S.A
"Working with Abad Creates was extremely educational and inspirational!"
Sharon Montanez | Maryland U.S.A
Sharon Montanez
Reiki Master | Mentor | Podcast
We worked hand in hand with Sharon to insure all her digital forward facing style represented exactly who she is and what her brand constitutes. IG speaks directly to her current and future clients and her website is an embodiment of her vision.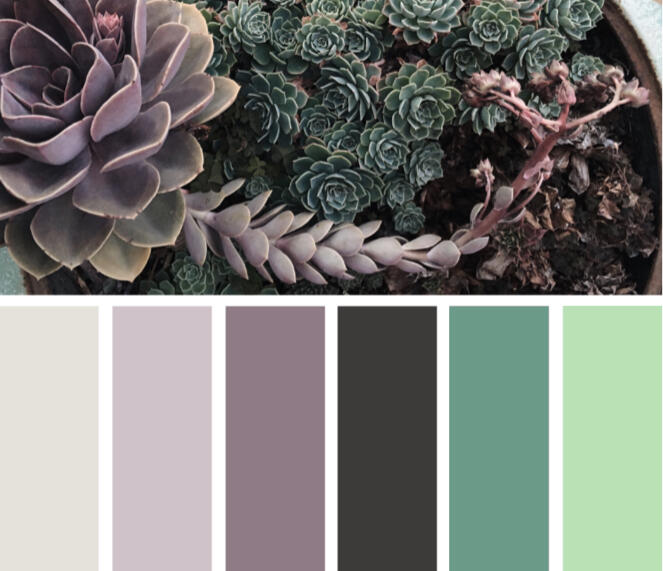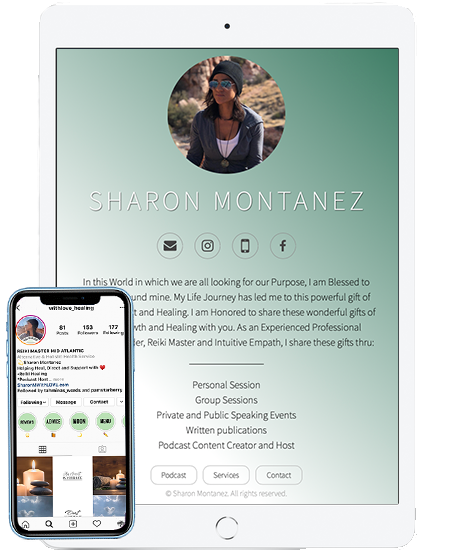 "Seriously Feliciano you nailed it!"
Liz Rose | Oregon U.S.A
Liz Rose
Business Coach | Salon Owner | Redken Artist
Liz reached out to us to assist in a brand refresh. She wanted something clean, minimal and balanced. Liz coaches business owners to be financially savvy and mentors to design their business around the lifestyle they want to live. We needed to design a brand that showcases her as successful salon owner and business coach.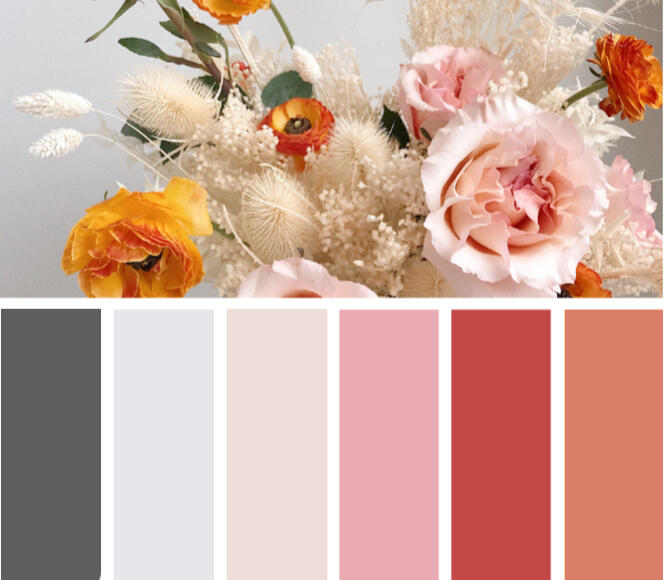 "Feliciano knew exactly how to give life to my vision. My heart skips each time I get a notification another person has signed up for my newsletter."
Angie Simpson | Florida U.S.A
Angie Simpson
Stylist | Colorist | Educator | Entrepreneur
Angie reached out to me to refresh her brand. She wanted something minimal, balanced, fun and timeless. Since Angie serves both guest and teaches for Redken, we needed to design a brand that could cover both industries, with subtle differences that would speak to both audiences while still feel like a cohesive brand family.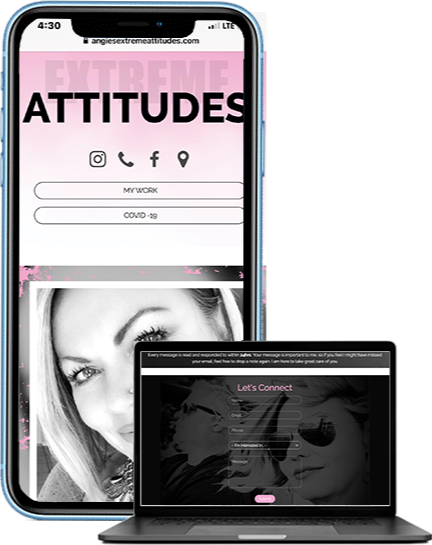 No setup fees
Cancel anytime
One custom web page
Beautiful clean design
Desktop ( optimized )
Mobile ( optimized )
Links to all your social media
1 round of revisions plus
1 round of minor edits
Your domain name ( you get )
1 Contact form
1 Customized Form
Meta tags
30 minute consultation
10-20 images Gallery
Map location
Join our Vip newsletter
By subscribing below you agree to the terms and conditions
---